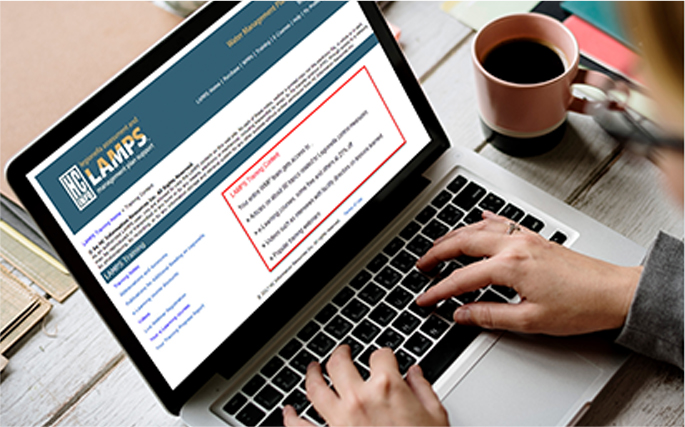 LAMPS Training Bundle
Get Access for 12 Months
$127 for 1 user / $397 for 20 users
Quick answers on 90+ Legionella topics
Videos on guidelines and standards
Interviews with prominent hospitals
And more!
Includes the following for 12 months

Click-to answers on more than 90 Legionella and water management topics including:
Whirlpool spas
Cleaning procedures for water heaters
Cross connections
Filters
Ice machines
Valves and pumps
Softeners
Testing disinfectant levels
Routine flushing
Balancing
Cooling tower components and maintenance
Humidifiers
Decorative fountains
Sampling
Arrangements between owners and lessees
Notification to residential tenants and condominium owners
Expansion tanks
Temporary shutdowns of building areas or plumbing systems
Heterotrophic plate count (HPC)
Heater-cooler devices
And more!

Videos on Guidelines & Standards
Includes interviews with prominent hospitals on keys to success with water management programs, and New York City inspections.

Links and references to background information on Legionnaires' prevention.

Includes e-Learning Courses 321, 322, 323, 327, and 501 completely FREE at no charge, as well as Courses 101-104, 301, and 401-404 at 25% Off (Value of $730+ per person).

Access to LAMPS-Only training webinars.
The LAMPS training bundle is free for individuals added to LAMPS in WMPs, Analytics sites, or partner centers. It's a standalone product for health departments or others not needing a WMP.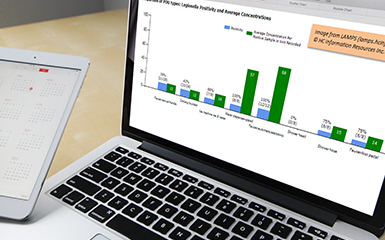 Best for: Facilities with a WMP but no access to LAMPS, and companies offering sampling services.
Includes: The Training Bundle, data entry forms and reports on Legionella, plus more.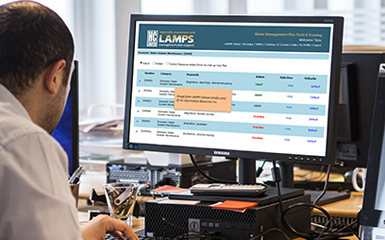 Best for: Facilities that need a WMP, companies providing WMP set-up services.
Includes: Training and Analytics bundles plus water management plan (WMP) content and tools.
What Our Users Are Saying
"Exactly what is needed. I will sure be recommending that industrial hygienists, water treaters and others getting into sampling for Legionella join your LAMPS program and take the courses!!"

Diane Miskowski
MPH, Legionella Subject Matter Expert, EMSL Analytical, Inc.

Diane Miskowski
MPH, Legionella Subject Matter Expert, EMSL Analytical, Inc.
"This course should be a requirement for anyone who is trying to prevent or eradicate Legionella from building water systems."


"We have found the WMPs developed by HC Info to meet all the requirements of both the insured and the insurance company. The plans are cost competitive, comprehensive, and meet the regulatory as well as the user requirements."

Russel Nassof
Esq., Attorney, Executive Vice President, RiskNomics

Russel Nassof
Esq., Attorney, Executive Vice President, RiskNomics