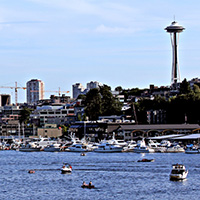 About HC Info
HC Info has been helping building owners manage water systems to minimize the risk of disease since Matt Freije founded the company in 1995.
Thousands of people now use HC Info's LAMPS cloud-based application to reduce the risk of Legionella and other pathogens, protect their image, comply with CMS and ANSI/ASHRAE Standard 188, and lighten the burden of regulations.
HC Info's water management plan (WMP) partners — service providers that use LAMPS to set up WMPs for facilities — include some of the world's top water experts. Health department personnel, engineers, consultants, water treatment professionals, and industrial hygienists utilize LAMPS Training webinars, videos, articles, and e-Learning training courses to increase their knowledge and enhance their credentials.
Our training content and water management plans are based on the latest scientific findings and more than 23 years of consulting. We have prevented and solved Legionella problems in hundreds of buildings, interpreted 1000s of Legionella test results, and provided expert opinions in Legionnaires'-related litigation.
LAMPS content is unbiased because HC Info does not sell chemicals, equipment, filters, or laboratory services. It's as if we were in your shoes, spending our own money to reduce risk at the lowest practical cost.
Cooperation is needed to prevent waterborne illness. No one person or entity can do it alone. We network with people from both the public and private sectors. LAMPS users and our webinar participants and e-News subscribers are located in Europe, Australia, Asia, South America, or Canada as well as the United States. Our network of partners covers the US, Canada, and several other countries.
Please talk to us! Say "Hello" next time you're in Seattle. For now, please fill out the form to the left to ask a question, start a conversation, or just introduce yourself!
HC Info  •  113 Cherry Street #79999, Seattle, WA 98104 •  +1-206-494-0267