Articles on Legionella and Water Management Plans

https://www.youtube.com/watch?v=yhEatCXUtk8 Building owners and operators are facing an important decision about managing the water systems in their facilities: Should they adopt ASHRAE 514? ASHRAE 514 became an ANSI standard on July 25. Clarity on the requirements...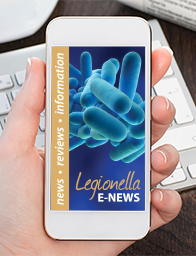 Don't miss out on important announcements about regulations, technology, outbreaks, articles, and events!