LAMPS Product Bundles
Select the LAMPS bundle best for your organization type and needs, then add any additional e-Learning courses that will help you in your job. E-Learning courses are also available à la carte, without a bundle. See pricing.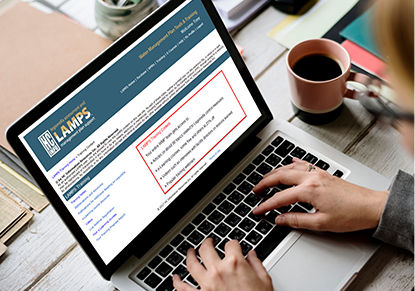 Training Bundle
Best for you if do not need a WMP. Quick answers on 90+ Legionella topics. Videos on guidelines and standards, interviews with prominent hospitals, and New York City inspections. E-Learning Courses 321, 322, 323, 327, and 501 at no charge and Courses 101-104, 301, and 401-404 at 25% off (a value of $730+ pp). Access to LAMPS-only webinars.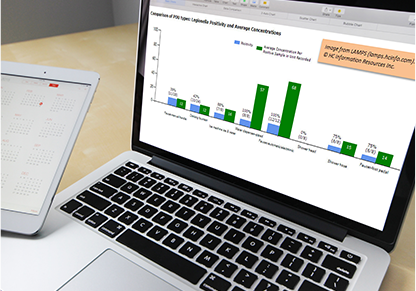 Analytics Bundle
Best if you have a WMP but no access to LAMPS. Includes everything in the Training bundle plus LAMPS Analytics for Legionella, disinfectant, and temperature data. Easy and intuitive data entry forms, robust analysis, and tabular and graphical reports–for smarter remediation. Click here to learn more about LAMPS Analytics.