Hundreds of facilities are using LAMPS for water management plans because it's…
"user friendly and easy to navigate" Bill Tighe, Chief Engineer, Disney Times Square Studios, New York City
"evidence based, credible, and cost effective" Katie Cary MPH, MT (ASCP), CIC, Infection Prevention Manager, Presbyterian/St. Luke's Medical Center & Rocky Mountain Hospital for Children at P/SL
"simple and efficient" Kevin Ullrich, LEED Green Associate Property Manager, Cushman & Wakefield, Inc.
"comprehensive" Russell Nassof, Esq., Executive Vice President, RiskNomics
LAMPS helps you protect the people in your buildings, reduce your legal risk, comply with ANSI/ASHRAE Standard 188-2015, meet regulations, and guard your image and revenue.

LIVE WEBCAST: Smarter Legionella Remediation in Plumbing Systems: Analytics that Expose Root Problems and Best Solutions
Thursday, November 16  •  8:00 AM Pacific  •  Free and open to anyone (registration required)
Staff at many hospitals, nursing homes, hotels, and other facilities have made crucial mistakes in responding to Legionella test results for samples collected from their plumbing systems. Some have missed opportunities to implement minor changes that could have prevented Legionnaires' disease. Others have spent much more money than necessary on remediation–without even solving the problem.
Analytics for Legionella, disinfectant, and temperature results can give you better success in managing water systems. Smart analytics uncover the root of problems so you can solve them in less time, at lower cost. They can also provide a picture of your good performance!
In this 60-minute webcast, Matt Freije will briefly discuss keys to gathering reliable data (sampling) and interpreting Legionella test results and then explain 15 specific data sets to review before making important and potentially costly decisions about building water system management.
Don't miss this! The webcast is totally free but space is limited and registration is required. Click here to register now!
Watch the video. Join the conversation.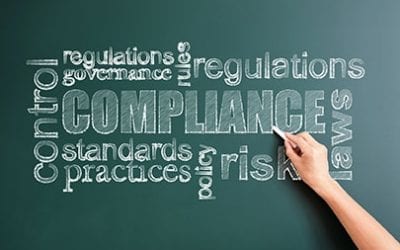 To avoid a citation for non-compliance with the June 2 Centers for Medicare & Medicaid Services (CMS) "requirement to reduce Legionella risk in healthcare facility water systems to prevent cases and outbreaks of Legionnaires' disease (LD)," hospitals and nursing...
read more