Hundreds of facilities are using LAMPS for water management plans because it's…
"user friendly and easy to navigate" Bill Tighe, Chief Engineer, Disney Times Square Studios, New York City
"evidence based, credible, and cost effective" Katie Cary MPH, MT (ASCP), CIC, Infection Prevention Manager, Presbyterian/St. Luke's Medical Center & Rocky Mountain Hospital for Children at P/SL
"simple and efficient" Kevin Ullrich, LEED Green Associate Property Manager, Cushman & Wakefield, Inc.
"comprehensive" Russell Nassof, Esq., Executive Vice President, RiskNomics
LAMPS helps you protect the people in your buildings, reduce your legal risk, comply with ANSI/ASHRAE Standard 188-2015, meet regulations, and guard your image and revenue.
Join Us for a Live Webcast!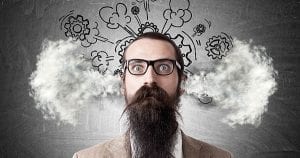 Thursday, January 19  •  10:00 AM Pacific (1:00 PM Eastern)  •  Free
Let's be honest. Facility operators, property managers, safety directors, and infection preventionists want to protect the people in their buildings from Legionella and other waterborne pathogens, and they want to avoid the lawsuits and brand damage. But, they have a plethora of other risks to manage, rules to follow, and maintenance tasks to perform — and their money, staff, and time are already stretched.
Health officials are facing pressure, too. If building operators do not heed warnings and voluntarily follow ASHRAE 188, state agencies will be compelled to adopt and enforce costly regulations to protect public health.
How did we get to this point, and what can be done to relieve the pressure?
In this special live webcast, Matt Freije will give a brief history, suggest possible steps for facility operators, health officials, and service providers, and then open the conversation to the audience. Attendees will have the opportunity to post comments at hcinfo.com in real time, allowing an open and frank conversation.
You don't want to miss! The webcast is totally free but space is limited and registration is required. Click here to register now!
Featured Posts
Let's be honest. Most people who work in facilities management, infection control, property management, safety, industrial hygiene, or engineering want to protect the people in their buildings from Legionella and other waterborne pathogens—not just in hospitals, but...
read more
After Legionella was discovered following the 1976 outbreak of what came to be known as Legionnaires' disease, tremendous amounts of research ensued to find out why water systems promote growth of Legionella bacteria and how the bacteria are transmitted to people's...
read more